Art Direction 101
Boost your artistic perspective in Art Direction that transcends the ordinary with Eduarda Nieto (Apple at TBWA).
Why take this course?
Enhance your Art Direction skills.
The course curriculum is organized into five comprehensive sessions. These sessions cover a range of topics, from tracing the historical evolution of Art Direction as a profession to explaining the multifaceted responsibilities of an Art Director. Moreover, we will explore the essential components that enhance your skills for daily practice.
Why take this course?
Learn the fundamentals.
We offer practical demonstrations for developing an artistic perspective in Art Direction that goes beyond traditional forms. Additionally, we delve into the specific application of these techniques within the realms of graphic design and advertising. Expect weekly classes where you will interact with like-minded individuals and participate in an activity-driven learning environment.
Why take this course?
Elevate your craft.
Engaging discussions will revolve around the pivotal roles played by both art directors and designers throughout the process of creating identities and campaigns. These discussions will include in-depth case studies involving well-known brands like Nike, Spotify, Netflix, Beck's, and others.
Engage in
genuine
learning.
Interact with seasoned instructors and a diverse peer group during live online classes. Dive into a unique learning adventure within our dedicated platform.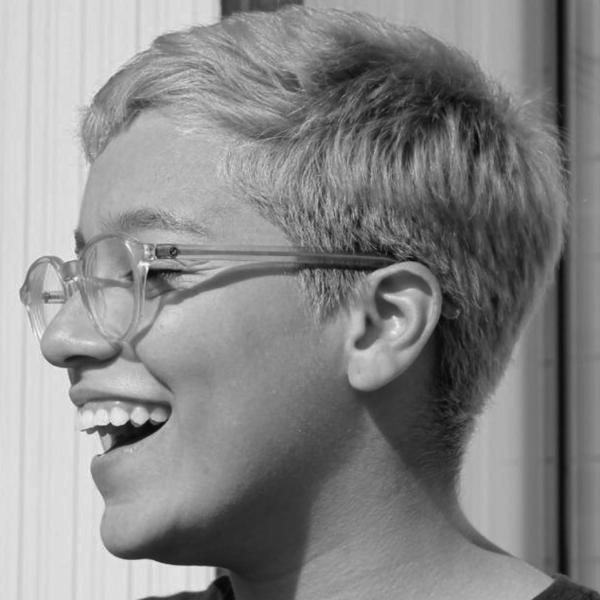 Eduarda Nieto
Creative Director for Apple, TBWA Media Arts Lab
What are you
going to learn
in this course?
Art Direction fundamentals
Dive into the captivating evolution of the art director's role across time. Discover how media—ranging from traditional press to contemporary photography and cinema—has shaped the direction of art. Gain profound insights into advertising as both a profession and a reflection of societal behavior.
Develop a profound understanding of what constitutes a "good" art director while carving out your distinctive artistic voice. Explore how the internet reshapes our concepts of beauty and embark on a journey to create a diverse visual repertoire that sets you apart. Engage in hands-on activities, cultivating an artistic perspective in Art Direction that transcends the ordinary.
Delve into the heart of design fundamentals as they intertwine with art direction. From typography to composition, layout to color theory, immerse yourself in the art director's toolkit. Dissect case studies and the creative processes behind iconic brands like Nike, Spotify, and Netflix.
Unconventional and analogic approaches
Embark on a journey of unconventional references and analog methods, discovering secret tools for generating original solutions. Uncover the potential of vernacular design through experimentation and elevate your creative process.
Course details
Tuition
US$ 650
10% discount for former students. If you have completed at least one course with us in the past, you are eligible to receive the discount immediately.
We offer scholarships. If you are a member of an underrepresented or marginalized community, have an annual income of less than $15,000.00, are unemployed, or work for an organization making a social impact, you could be eligible for a scholarship immediately. Apply now.
Course Duration
6-week course.
5 classes — Wednesdays from 7pm to 9.30pm EST
All classes take place live via Zoom. The links are automatically sent to your email and WhatsApp (optional). The sessions are recorded and will be available to students.
Our commitment to
making an impact
through education
We believe that gaining access to quality education has the power to profoundly alter an individual's life. This is why we are dedicated to providing scholarships to those who belong to underrepresented groups, individuals with limited financial resources, or individuals actively engaged in social impact initiatives. If this resonates with you, we encourage you to apply and select the scholarship option.
Connecting
with the market
We believe in collaboration to achieve our goals. That's why we team up with companies on both sides: to help train their teams, and to find new talent among our past students.
FAQs
Who is this course for?

This course is for anyone interested in exploring the role of an Art Director from a wide-range of backgrounds, including graphic design, photography, film, illustration, motion and UX. The emphasis lies on visual storytelling and imaginative problem-solving, rather than technical proficiency. By the conclusion of the course, you'll feel assured in tackling idea generation with creativity and innovation.

What tools do I need? What materials are required for the course?

The course's scope does not include technical instruction on any software. However, certain activities may require familiarity with vector or image manipulation software. The activities do not require specific materials, but the use of a camera, phone, scanner, and printer will be encouraged.

How can I communicate with the instructors and peers?

Upon application, you will be added to a private Slack group with instructors and other students. It is a place for questions, exchange of ideas, and inspiration, in addition to official communication and announcements.